Let's conclude 2021 with a BAMM!
Dec 09, 18:00
-
Dec 09, 22:00
(UTC+02:00) Europe/Prague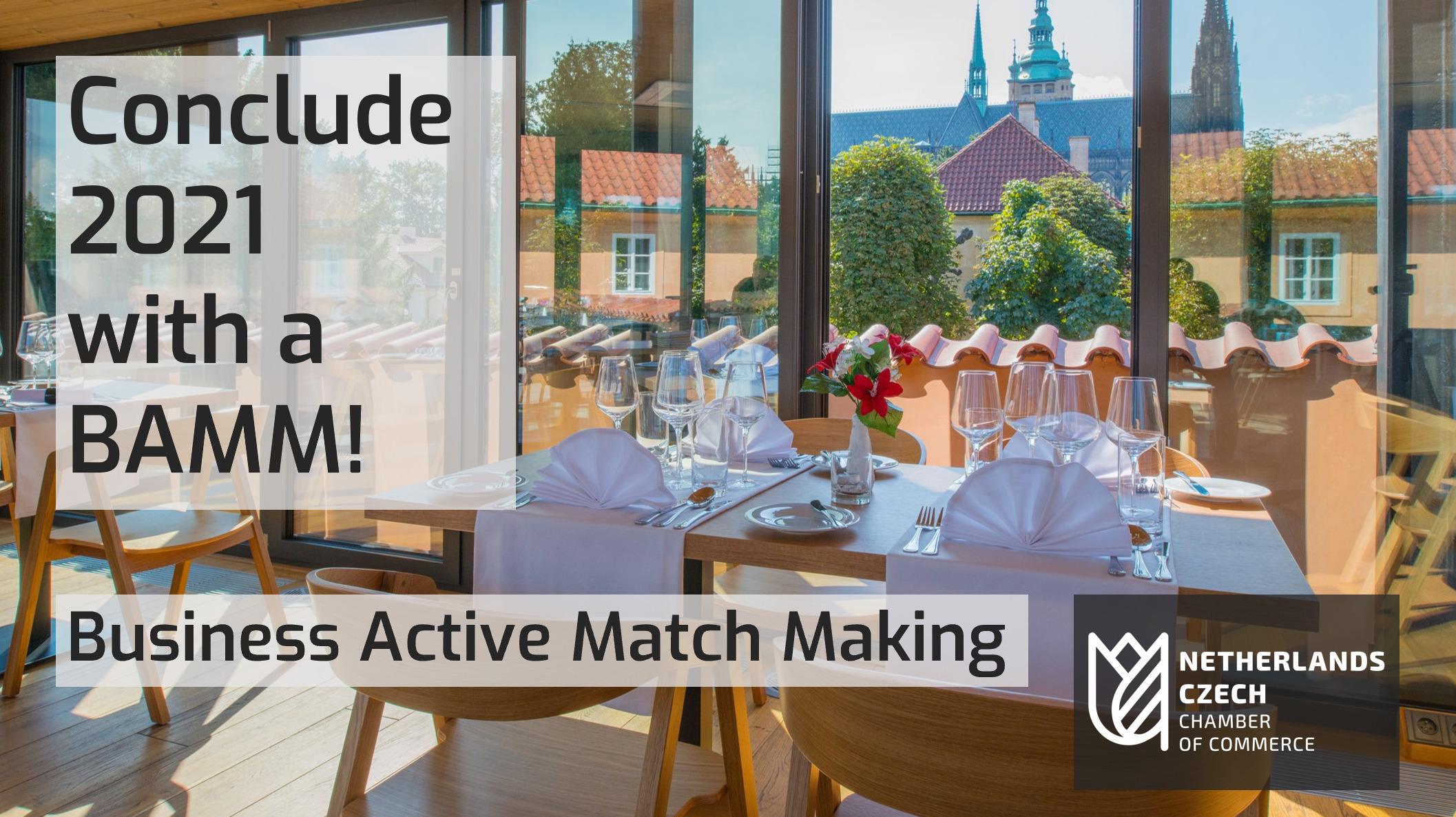 If you want to conclude 2021 with a BAMM!, here's what you need:
Interesting people
Excellent food and good drinks
The Prague Castle Gardens
A bit of Dutch attitude: why not? (as in: why not join this event?)
These are the ingredients of the BAMM! event by the NCCC Traders by Nature; Business Active Matchmaking.
On Thursday 9 December, from 18:00, you are more than welcome at
restaurant Lví Dvůr
U Prašného mostu 51/6, Praha 1 – Hradčany
No worries if you do not know anyone: upon registration, you will be able to browse the other participants and request meetings with them. Meeting points will be set up at the event and you will know exactly who you will meet when and where, beforehand. You make sure you will meet the people you want to meet and can leave the rest of your networking run its natural course.
Setting up meetings is not compulsory, the location, food and drinks and chance encounters are already more than enough reason to join. Why not indeed!
This event is free for members. For non-members the price is Kč 750.